PATHS
PATHS - Promoting Alternative Thinking Strategies
PATHS is an evidence based social and emotional programme helping to build self-esteem, resilience and confidence as a foundation for academic achievement. PATHS aims to help all pupils become independent problem solvers and to prepare them to lead successful adult lives as part of society.
PATHS is delivered to all pupils in Omagh County Primary School twice a week by class teachers who are confidently supported by our wonderful PATHS Coaches Lindsay and Whitney. This year, Omagh County Primary is working towards becoming a PATHS Model School.
For more information on the PATHS Programme please follow the website link below.
PATHS Quote of the Month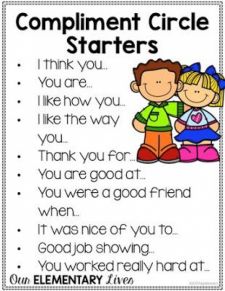 A compliment feels as good as it does to give as it does to receive.
This month remember to give compliments to you teacher, friends and adults in your life.
PATHS Pals Training with Holy Family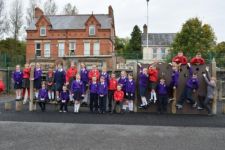 On Tuesday 3rd October, the School Councils from both Omagh County Primary and Holy Family Primary met together to complete PATHS Pals and playground games training with Whitney their PATHS coach. An enjoyable morning was had by all.
Omagh County Primary School, Campsie Rd, Omagh, County Tyrone BT79 0AJ | Phone: 028 8224 2642
WEBSITE BY: SCHOOLWEBDESIGN.NET | Login