Sports
The school has excellent sporting facilities, e.g. a sports/assembly hall, extensive playground facilities and adjacent sports field. The school has a tradition of promoting a wide range of sports, within the P.E. programme and the athletics activities relating to Sports Day, and through the many activities organised by outside bodies, e.g. P.S.N.I., N.I. Sports Authorities, Cross Community Initiatives, etc.
While the school has experienced many successes in the various competitions, the emphasis first and foremost is placed on participation and good sportsmanship.
The list of sports provided by the school is (alphabetically):
Athletics
Basketball
Badminton
Cross country
Cyling
Football
Hockey
Netball
Rugby
Soccer
Swimming
Unihoc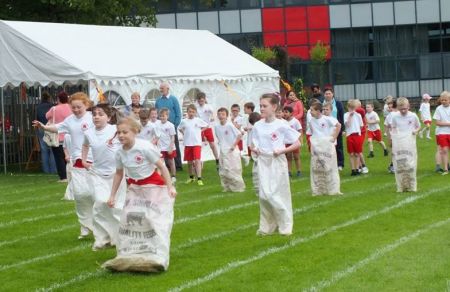 Look what we've been up to....
Omagh County Primary School, Campsie Rd, Omagh, County Tyrone BT79 0AJ | Phone: 028 8224 2642